The Long Now Foundation's monthly
Drew Endy presents "The iGEM Revolution"
Tuesday September 16, 02014 at 7:30pm SFJAZZ Center
Long Now Members can reserve 2 seats, join today! General Tickets $15
About this Seminar:
Drew Endy helped start the newest engineering major, bioengineering, at both MIT and Stanford. His research teams pioneered the redesign of genomes and invented the transcriptor, a simple DNA element that allows living cells to implement Boolean logic.
In 02013 President Obama recognized Endy for his work with the BioBricks Foundation to bootstrap a free-to-use language for programming life. He has been working with designers, social scientists, and others to transcend the industrialization of nature, most recently co-authoring Synthetic Aesthetics (MIT Press, 02014).
Drew is also a co-founder of Gen9, Inc., a DNA construction company, and the iGEM competition. Esquire magazine named Endy one of the 75 most influential people of the 21st century.
After ten years, five months, and four days of travel, the European Space Agency's Rosetta Mission has finally rendezvoused with the 67P comet. The Rosetta mission woke up back in May and has subsequently been maneuvering towards the comet. This is the first mission dedicated to exploring comets, a little understood but important part of our solar system:
Comets are considered to be primitive building blocks of the Solar System and may have helped to 'seed' Earth with water, perhaps even the ingredients for life. But many fundamental questions about these enigmatic objects remain, and through a comprehensive, in situ study of the comet, Rosetta aims to unlock the secrets within.
Now that Rosetta has reached the comet, it will slowly approach the comet, mapping the terrain for landing locations and eventually locking into a close orbit:

During development of the mission the ESA invited Long Now to include one of our Rosetta Disks on the probe. And so this ESA mission is not only the most detailed comet researcher ever, it is also the first off-world archive of thousands of human languages.
The Rosetta Project is Long Now's initiative for long-term archiving of human languages. The disk includes parallel texts (inspired by the original Rosetta Stone) and thousands of pages of information documenting languages from all over the world. The Rosetta disk that is on the probe is an early prototype, a more recent design is shown below:

photo by Laine Stranahan
The Rosetta space probe had been in hibernation since 02011, having completed several flybys and slingshot maneuvers after being launched in 02004. San Francisco's Exploratorium marked the ESA's successful re-awakening of the probe in January and will have another event this Thursday to discuss the most recent developments.
Comets generally have very eccentric orbits, meaning they travel in very squished ellipses, rather than perfectly round circles. That eccentricity causes the comets to oscillate between the outer reaches of the solar system and relatively close passes by the Sun. Comet 67P is on its way in toward the Sun right now and that means it's heating up. This causes ice to melt and boil and eject gas and dust from the comet's nucleus, creating the characteristic comet tail. The Rosetta mission will orbit 67P for 17 months, through its closest approach to the Sun and then out again. This will provide an unprecedented level of detailed data as the comet goes through the significant changes caused by drastic changes in temperature.
After 17 months of orbit and study from above, the plan is for Rosetta's Philae lander to drop onto the comet itself in November. It will drill into the surface of the comet and perform experiments to learn more than ever before what composes a comet. And you can follow its progress on Twitter.
On Tuesday August 12, 02014 The Interval presents authors Jon Mooallem (Wild Ones) and Laurel Braitman (Animal Madness, TED Fellow) in conversation. Tickets are now on sale!
Go Animals
Tuesday, August 12, 02014 at 7:30pm
at The Interval (doors at 6:30)
Advanced Tickets are encouraged as space is limited
Jon Mooallem and Laurel Braitman share a focus on the link between animals and humans. Mooallem's book Wild Ones reports from the front lines of endangered species conservation with wry humor and historical perspective. While in Animal Madness Braitman, who has a PhD in the history and anthropology of science from MIT, looks at attitudes toward mental health in animals and people over time.
Their collaborative presentation will cover each of their books, lots of animals, their similarities and differences as natural history detectives, and more. Tickets are still available. But, like all our Interval salon talks, space is limited and we expect it will sell out.
Long Now's salon events happen on Tuesday nights at The Interval our bar/cafe/museum at Fort Mason Center in San Francisco. The lineup of upcoming talks is growing. Check out the full list here.
Coming soon to The Interval: Mat Burrows' book The Future Declassified is based on his expertise in forecasting global scenarios for the US Government–he'll discuss the serious challenges ahead scenarios for the year 02030 on September 23rd. And on September 30, Ariel Waldman gives an inside perspective on The Future of Human Spaceflight and the recently published study by the Congressional advisory committee she sat on. Watch our site, tickets for these talks will be on sale soon.
This lecture was presented as part of The Long Now Foundation's monthly Seminars About Long-term Thinking.
Wednesday July 16, 02014 – San Francisco
*********************
*********************
Future artifacts – a summary by Stewart Brand
Speaking from 02082, Hon described 5 (of 100) objects and events from this century's history he felt most strongly evoked the astonishing trends that have transformed humanity in the past 8 decades.
Not all developments proved to be positive. One such was Locked Simulation Interrogation. In 02019 in Washington DC, frustrated by a series of 5 unsolved bombings, the FBI combined an unremovable top quality virtual reality (VR) rig with detailed real-time brain scanning to run a suspect through a cascade of 572 intense simulations designed to draw out everything the suspect knew about the bombings. As a result the 6th bombing was averted, and the technique of adaptive VR became a standard law enforcement tool. But over time it was found to be unreliable and often harmful, and in 02033 the Supreme Court declared it to be unconstitutional.
By the 02040s people's comfort with mood drugs and discomfort with lives that felt meaningless (mass automation had replaced many forms of work) led to the Fourth Great Awakening. In 02044 a religious entrepreneur found a way to transform human nature and acquire converts to the "Christian Consummation Movement" with a combination of one eyedropper, 18 pills, and an "induction course of targeted viruses and magstim." Inductees were made more empathic, generous, trusting, and disciplined. The movement grew to 20 million Americans by the 02070s before it leveled off. The world learned what could be done with desire modification.
A lasting monument to humanity's progress off planet was Alto Firenze, the first space station designed for elegance. Constructed in 02036, it progressed through a series of beautifications and uses from hotel to conference center and art museum to eventually being declared a World Heritage Site. In 2052 it was moved to L5 and thus escaped the cascade of debris collisions that completely emptied the over-crowded low-Earth orbit later that year.
Perhaps it was the steady increase of older people, along with continuing trends in self-quantification and "gamification," that led to the Micromort Detector in 02032. "What if you could have a number that told you exactly how risky an action, any action, was going to be?" The Lifeline bracelet measured the wearer's exact health condition along with the environment and the action being contemplated and displayed how risky it would be in "micromorts"—a unit representing one chance in a million of death. Go canoeing—10 micromorts. Two glasses of wine—1 micromort. The bracelets became tremendously popular, though they were found to increase anxiety badly in some users. Later spinoffs included the Microfun Detector and Micromorals Detector.
Signs of ancient life were found on Mars in 2028, on Europa in 2048. "By the time extrasolar alien life was first imaged in 2055, celebrations were considerably smaller, the wonder and excitement having been eroded by the slow drip of discoveries. By then, everyone had simply assumed that life was out there, everywhere." One planet now discovered to have signs of intelligent life is 328 light years away. Thus the Armstrong Expedition, using an antimatter-fueled lighthugger craft bearing only artificial intelligences set out to make contact in 02079.
"This century," Hon summarized, "we learned what it means to be human."
Subscribe to our Seminar email list for updates and summaries.
In July 02013 The Smithsonian's Richard Kurin shared relics familiar and obscure which evoke some of America's most essential tales, from both before and after the states united. Twice a month we highlight a Seminar About Long-term Thinking (SALT) from our archives.
Video of the 12 most recent Seminars is free for all to view. American History in 101 Objects is a recent SALT talk, free for public viewing until August 02014. SALT audio is free for everyone on our Seminar pages and via podcast. Long Now members can see all Seminar videos in HD.
From Stewart Brand's summary of this Seminar (in full here):
Figuratively holding up one museum item after another, Kurin spun tales from them. (The Smithsonian has 137 million objects; he displayed just thirty or so). The Burgess Shale shows fossilized soft-tissue creatures ("very early North Americans") from 500 million years ago. The Smithsonian's Giant Magellan Telescope being built in Chile will, when it is completed in 2020, look farther into the universe, and thus farther into the past than any previous telescope—12.8 billion years.
Dr. Richard Kurin is the Smithsonian Institution's Under Secretary for History, Art and Culture and is responsible for most of the national museums in the United States as well as numerous cultural and educational programs. His latest book is The Smithsonian's History of America in 101 Objects.
Next Wednesday, August 6th, Anne Neuberger presents "Inside the NSA" in our monthly Seminars About Long-term Thinking series. Each month our Seminar Primer gives you background about the upcoming speaker and links to explore even more.
The NSA is in an unenviable position, tasked with identifying threats to American interests that could originate anywhere in the world. When they do their job well, we forget they exist; when they fail, it is catastrophic, controversial or both.
Anne Neuberger is Special Assistant to the NSA's Director Michael Rogers. She is also the Director of the NSA's Commercial Solutions Center, meaning she's an important liaison between the Agency and private companies.
That relationship has been hotly debated and scrutinized since Edward Snowden's revelations raised awareness of the breadth and depth of the NSA's activities on private networks. In their wake, criticism has been  wide-spread though sometimes contradictory.
Some say the Agency is too cozy with the private technology companies that store and transmit our personal data and communications. Others point out that the NSA makes use of security vulnerabilities in private infrastructure to perform much of its surveillance when it should be notifying companies of those vulnerabilities so that they can be secured against hacking and other cyber-threats.
Either way, as technology races ahead of policy, and legislation lumbers even further behind them both, balancing security and privacy has never been more difficult. As Neuberger told NPR last November:
"We'd love to magically segregate bad guys' 'comms,' as we call them, and good guys' 'comms,' " she says. "You can't technically do it. They're intermixed. Communications are fundamentally intermixed today."
Also complicating matters is the question of who bears responsibility for critical infrastructure that is owned privately. Speaking at the U.S. Chamber of Commerce's Second Annual Cyber Security Summit in Washington DC last September, Neuberger pointed out,
"Critical services, as we noted, from power to water are owned by private-sector firms, but it's probably fair to say the average citizen looks to their government to ensure the resiliency and the continuity of those services."
How then, does the agency navigate among the rapidly shifting constellations of foreign criminals, technological capabilities, American citizens, private companies and national policies? How can our government act quickly while upholding our enduring values? Does the immediacy of national security threats trump the long-game of wise governance?
Anne Neuberger confronts these questions on a daily basis in her work at the NSA; hear her inside story on Wednesday August 6th at SFJAZZ Center.
It seems clear that computers are becoming more intelligent, but in the face of this fact, our definition of intelligence itself seems increasingly blurry. The University of Reading recently made an announcement exemplifying this trend:
The 65 year-old iconic Turing Test was passed for the very first time by computer program Eugene Goostman during Turing Test 2014 held at the renowned Royal Society in London.
At its face, this is huge and historic news. Alan Turing's proposal of the eponymous test threw down the field of Artificial Intelligence's original gauntlet. For a computer program to pass for human is no small feat and the creators have done something no one has achieved until now.
Within the world of Long Now's Long Bets, as well, $20,000 is on the line – Mitch Kapor predicted in 02002 that "By 2029 no computer – or "machine intelligence" – will have passed the Turing Test." He argued that when it comes to human knowledge and culture,
It is such a broad canvas, in my view, that it is impossible to foresee when, or even if, a machine intelligence will be able to paint a picture which can fool a human judge.
Ray Kurzweil, who helped popularize the Turing Test in his books The Age of Spiritual Machines and The Singularity is Near took him up on the bet, countering that sufficient reverse-engineering of the human brain will allow for computer programs that can think like a human and that trends within the relevant research are accelerating much like the power of computers themselves.
Eugene Goostman would appear to have beat Kapor's deadline by 15 years!
As with any wager, though, the devil is in the details, and here is where we come back to fuzzy definitions of intelligence. Eugene Goostman the computer program poses as a 13 year-old who is communicating in a language that isn't his first. Interrogators had only had 5 minutes with which to get to know "him." And in the end, a "passing" grade for this test was 30% – the program managed to convince 33% of judges it was human.
In a way, we have to talk about Turing tests. The Turing test passed by Eugene Goostman in not the same Turing test proposed by Kapor and Kurzweil. Indeed, Kurzweil found Eugene Goostman to be rather lacking, posting a transcript of a conversation he had with the program and pointing out some of its clearly non-human characteristics:
I chatted with the chatbot Eugene Goostman, and was not impressed. Eugene does not keep track of the conversation, repeats himself word for word, and often responds with typical chatbot non sequiturs.
His bet with Mitch Kapor stipulates that interviews will last 2 hours, which would allow for significantly more in-depth conversation and, one assumes, a much easier time in determining computer or human. Kurzweil has not conceded the bet and even explains that he expects a long period of dubious and debated claims that computers have passed Turing's test.
Turing's test was explicitly meant to ignore the mechanisms of thought and to focus on the experience of it, but in tweaking the rules of the test we implicitly set a bar and work towards a definition for human intelligence. The bar cleared by Eugene Goostman may not be high enough to indicate human-level intelligence to Kurzweil or many others, but there can be little doubt that higher bars will yet be cleared and each one's demonstration of intelligence debated.
The Long Now Foundation's relationship with the Longplayer Trust, which launched a Kickstarter campaign this week, is older than either organization. Nearly 20 years ago, in "The Big Here and the Long Now", Brian Eno noted that:
Since the beginning of the 20th century, artists have been moving away from an idea of art as something finished, perfect, definitive and unchanging towards a view of artworks as processes or the seeds for processes—things that exist and change in time, things that are never finished.
Two of his examples were Jem Finer's "LongPlayer"—a 1,000-year musical composition commissioned by Artangel—and Danny Hillis's Clock of the Long Now.
Both projects were in the early planning phases at the time, but they took form four years later on New Year's Eve 01999. The first working prototype of The Clock marked the turn of the year at the Presidio in San Francisco by bonging twice, while Longplayer started running on a computer at the 19th-century Lighthouse in Trinity Buoy Wharf at the same time on midnight Greenwich Mean Time of the year 2000.
In 02002, Jem Finer expanded the Longplayer with a Graphical Score that transformed its six-part source music into a composition for human performers. The result was Longplayer Live, a 1,000-minute slice of the millennial composition that debuted at London's Roundhouse, and was presented by Long Now at the Yerba Buena Center for the Artsin San Francisco in 02010.
These performances, which ran in conjunction with the Long Conversation, were a natural outgrowth of one of the Longplayer's primary concerns—how to sustain a composition that will long outlive its composer. Like The Clock of the Long Now, which was designed with human maintenance in mind, the Longplayer "is a social organism, depending on people—and the communication between people—for its continuation."
The next step in Longplayer Live's evolution highlights this human role. The project is Longplayer for Voices, a choral adaptation of the Graphic Score. You can listen to an early test of a 1,000-second excerpt of the score for human voice in this video.
Over the next four years, Jem Finer, conductor Peter Broadbent, and composer Orlando Gough will work with a 240-person choir to develop a 1,000-minute version of Longplayer for Voices. While human voices will be needed for the performance, human generosity is needed to make the project a reality. The Kickstarter campaign will allow Longplayer for Voices to complete the score and recruit the choir in time for a performance at the Roundhouse in the fall of 02018. The Kickstarter campaign runs until August 15, 02014.
On Friday, July 25th 02014, Long Now Foundation's Executive Director Alexander Rose will speak at Catalyst Week series in Las Vegas. This month's speakers are this Thursday and Friday at the Learning Village in downtown Las Vegas. You can RSVP here to attend.
Catalyst Week is a monthly event sponsored by the Downtown Project, Zappo's founder Tony Hsieh's effort revitalize urban Las Vegas. As he discussed in his Seminar About Long-term Thinking (SALT) for Long Now Hsieh hopes to make Last Vegas "the most community-focused large city in the world".
You can watch Tony's SALT talk to hear more about the Downtown Project or read more about him in our Seminar primer blog post.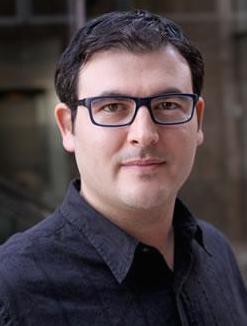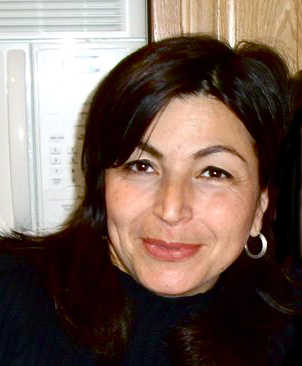 Laura Welcher, David Evan Harris, and Mandana Seyfeddinipur speak on Tuesday, July 22 at The Interval
This Tuesday at The Interval "The Future of Language" featuring Dr. Laura Welcher of Long Now's Rosetta Project and Global Lives Project's David Evan Harris, and special guest Dr Mandana Seyfeddinipur of the Endangered Languages Documentation Programme who is visiting from London.
Tuesday July 22, 02014 at 7:30pm
at The Interval (doors at 6:30)
Advanced Tickets are strongly encouraged as space is limited
Long Now's Rosetta Project is dedicated to documenting and preserving human languages. In 02014 preservation is crucial because the languages of the world are dying at an unprecedented rate. And that's only part of a larger problem.
The link between language diversity and biodiversity is well established. A quarter of all languages on Earth will not survive this century. When we lose a language we also lose the culture of its speakers, their specialized knowledge of the natural world and their care for it.
Mandana Seyfeddinipur directs the Endangered Languages Documentation Programme at SOAS, University of London. She is enabling hundreds of groups around the world to document dying languages around the world, some of the most important work going in this field.
The Global Lives Project is a Bay Area non-profit developing a video library of everyday life in cultures around the planet. Global Lives' unique long-form videos tell a "Big Here" story about people around the world.
Long Now's salon talk events happen on Tuesday nights at The Interval our bar/cafe/museum at Fort Mason Center in San Francisco. The lineup of upcoming talks is growing. Check out the full list here.
Interval donors hear about our events first: there is still time to become a charter donor.
---