On this week's episode of On the Media, they dive into the digital preservation issue: what would happen if we, as a species, lost access to our electronic records? What if, either by the slow creep of  technological obsolescence or sudden cosmic disaster, we no longer could draw from the well of of knowledge accrued through the ages? What if we fell into…a digital dark age?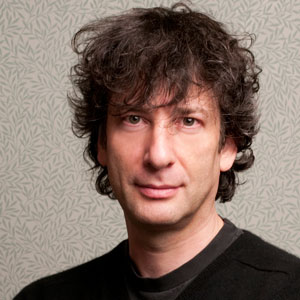 This lecture was presented as part of The Long Now Foundation's monthly Seminars About Long-term Thinking.
Tuesday June 9, 02015 – San Francisco
*********************
How stories last – a summary by Stewart Brand
Stories are alive. The ones that last, Gaiman said, outcompete other stories by changing over time. They make it from medium to medium—from oral to written to film and beyond. They lose uninteresting elements but hold on to the most compelling bits or even add some. The most popular version of the Cinderella story (which may have originated long ago in China) has kept the gloriously unlikely glass slipper introduced by a careless French telling.
"Stories," Gaiman said, "teach us how the world is put together and the rules of living in the world, and they come in an attractive enough package that we take pleasure from them and want to help them propagate." Northwest coast native Americans have a tale about a beautiful woman and young man whose forbidden love was punished by the earth shaking, and black ash on snow, and finally fire coming from a mountain, killing many people. It stopped only when the beautiful woman was thrown into the burning mountain.
That is important information– solid-seeming mountains can suddenly erupt, and early warnings of that are earthquakes and ash. As pure information it won't last beyond three generations. But add in beauty and forbidden love and tragic death, and the story will be told as long as people live in the mountains.
The first emperor of China died 2,300 years ago. He was so powerful that he was able to totally conceal the location of his tomb, and all that was left was stories about the fabulous treasures buried with him. There was said to a whole army of terracotta warriors and ships floating on lakes of mercury. A few years ago a terracotta warrior was dug up in a field in China, and then a whole army of them. Archaeologists figured out where the emperor's mausoleum must be buried, but first they did something not normally done at archeological digs. They checked if there might be any incredibly poisonous mercury around. There is.
Gaiman said he learned something important about stories from his cousin Helen Fagin, a Holocaust survivor who taught class in a Polish ghetto during the Nazi occupation. Books were forbidden on pain of death, but Helen had a Polish translation of Gone With the Wind she read at night, and she told its story to her entranced students by day. "The magic of escapist fiction," Gaiman said, "is that it can offer you escape from an otherwise intolerable situation, and it can furnish you with armor, knowledge, weapons, and other tools you can take back into your life to make it better."
"'Once upon a time,' Gaiman said, "is code for 'I'm lying to you.' We experience stories as lies and truth at the same time. We learn to empathize with real people via made-up people. The most important thing that fiction does is it lets us look out through other eyes, and that teaches us empathy—that behind every pair of eyes is somebody like us."
Stories have their own form of life, Gaiman concluded. "You can view people as this peculiar byproduct that stories use for breeding and transmission. They are symbiotic with us. They are the thing that we have used since the dawn of humanity to become more than just one person."
Subscribe to our Seminar email list for updates and summaries.
Photograph of Neil Gaiman by Kimberly Butler
This lecture was presented as part of The Long Now Foundation's monthly Seminars About Long-term Thinking.
Monday May 11, 02015 – San Francisco
*********************
*********************
De-extinction science – a summary by Stewart Brand
When people hear about "ancient DNA" in fossils, Shapiro began, the first question always is "Can we clone a dinosaur?" Dinosaurs died out so many millions of years ago, their fossils are nothing but rock (and by the way, there's no workaround with mosquitoes in amber because amber totally destroys DNA). With no DNA, there's no chance of cloning a dinosaur. (Sorry.)
The fossils of woolly mammoths, though, are not rock. They died out only thousands of years ago, and their remains are pretty well preserved in frozen tundra, which means there is recoverable DNA. So, Plan A, can we clone a mammoth? It would be like Dolly-the-sheep, where you take nuclear DNA from somewhere in the preserved mammoth body, inject it into the egg of a closely related species (Asian elephant), plant the mammoth embryo in a surrogate mother, and in two years, a newborn woolly mammoth! But as soon as any animal dies, unless it is cyropreserved with great care, all the DNA is attacked by gut bacteria, by water, by temperature change, and soon you have nothing but tiny fragments. Nobody has found any intact cells or intact DNA in frozen mammoth mummies, and probably they never will. So, you can't clone a mammoth. (Sorry.)
Okay, Plan B, can you sequence a mammoth—reconstruct the entire genome through digital analysis and then rebuild it chemically and plant that in an elephant egg? Ancient DNA, even from the best specimens, is so badly fragmented and contaminated it's hard to tell what bits are mammoth and how they go together. Using the elephant genome for comparison, though, you can do a pretty good job of approximating the original. Just last week the successful sequencing and assembly of the full woolly mammoth genome—4 billion base pairs—was announced. But all sequencing is incomplete, including the human genome, and maybe important elements got left out. A genome rebuilt from scratch won't be functional, and you can't create a mammoth with it. (Sorry.)
Alright, Plan C, can you engineer a mammoth? Take a living elephant genome and cut and paste important mammoth genes into it so you get all the mammoth traits you want. There is an incredibly powerful new tool for genome editing called CRISPR Cas 9 that can indeed swap synthetic mammoth genes into an elephant genome, and this has been done by George Church and his team at Harvard. They swapped in 14 genes governing mammoth traits for long hair, extra fat, and special cold-adapted blood cells. If you can figure out the right genes to swap, and you get them all working in an elephant genome, and you manage the difficult process of cross-species cloning and cross-species parenthood, then you may get mammoth-like Asian elephants capable of living in the cold.
(During the Q & A, Shapiro pointed out that with birds the process is different than with mammals. Instead of cloning, you take the edited genome and inject it into primordial germ cells of the embryo of a closely related bird. If all goes well, when the embryo grows up, it has the gonads of the extinct bird and will lay some eggs carrying the traits of the extinct animal.)
Why bring back extinct animals? Certainly not to live in zoos. But in the wild they could restore missing ecological interactions. Shapiro described Sergey Zimov's "Pleistocene Park" in northern Siberia, where he proved that a dense herd of large herbivores can turn tundra into grassland—"the animals create and maintain their own grazing environment." The woolly mammoth was a very large herbivore. Its return to the Arctic could provide new habitat for endangered species, help temper climate change, increase the population of elephants in the world, and bring excitement and a reframed sense of what is possible to conservation.
Furthermore, Shapiro concluded, the technology of de-extinction can be applied to endangered species. Revive & Restore is working on the black-footed ferret, which has inbreeding problems and extreme vulnerability to a disease called sylvatic plague. Gene variants that are now absent in the population might be recovered from the DNA of specimens in museums, and the living ferrets could get a booster shot from their ancestors.
Subscribe to our Seminar email list for updates and summaries.
In April, Carne Ross wrote a letter to John Burnside as part of the Artangel Longplayer Letters series. The series is a relay-style correspondence: The first letter was written by Brian Eno to Nassim Taleb. Nassim Taleb then wrote to Stewart Brand, and Stewart wrote to Esther Dyson, who wrote to Carne Ross, who wrote to John Burnside. John's response is now addressed to Manuel Arriaga, a writer & professor who studies Political Science, who will respond with a letter to a recipient of his choosing.
The discussion thus far has focused on the extent and ways government and technology can foster long-term thinking. You can find the previous correspondences here.
---
From: John Burnside, Berlin
To: Manuel Arriaga, New York
7 April 2015
Dear Manuel,
When Carne Ross posted his letter in this series to me, I was just re-reading your marvellous, thoughtful, inspiring book, Rebooting Democracy: A Citizen's Guide to Reinventing Politics. For some time now, Carne and I have been discussing the question of how we might move from so-called 'representative democracy' (which, in our time, is highly unrepresentative and far from democratic) towards, not so much a fairer model, but the only possible political model that could be considered just. For my entire adult life, I have used the terms 'anarchy' and 'anarchism' when referring to that model, and I have considered myself an 'anarchist', but for mainly historical reasons, Carne and I (and many others) have debated whether or not this is still a useful appellation when it is used in dialogue with a broad community for whom the word anarchist has been tarred and very thoroughly feathered with a whole series of deliberately misleading associations with everything from bombs to bad hygiene. I will come back to this semantic problem later, but first I'd like to say a little in response to Carne's letter.
"We are bidden to consider the future," he says – though how immediate, and what manner of future this might be has varied across the letters in this series. Carne thought it worthwhile to fantasise about an ideal in his letter, a world in which all people would be well fed, well housed, healthy, free to die as they chose, but until that time would live in peace, free of hatred and resentment. Then, given these basics, we would all be able to pursue the expression and enactment of art, love, pleasure – in short, a rich and diverse culture. He continues by saying that he feels sad and a little desperate, at times, when he sees how far our own, ostensibly rich society stands from that ideal, though he finds grounds for hope in the ways that some groups and individuals have tried to build real democracy and economic models that would not only reward and enrich all those involved in production, but also produce better quality goods and services.
If I was asked to propose an ideal world, I suspect I would not depart very much from the vision Carne outlines. What I want to do in this letter, though, is to propose an outline model of governance that might bring us closer to that ideal and, to do so, I have to take issue with my friend's note: "I have long doubted the idea of living in harmony with heartless, brutal nature", not because I think 'nature' is kindly, or human oriented, (as James P. Carse says, in Finite and Infinite Games, "Nature offers no home") but because I believe that careful observation of natural actions and patterns is the basis of true anarchism.
It appears that there are – in the broadest terms – three ways in which human societies are governed: one, by force, that is, by sheer weight of money, physical prowess or numbers, 'traditional' privileges and superstition; two, by an ideology of some kind (this includes religions, of course, and even where it does not, it is always enforced by a priestly elite of some kind; I would include 'community', so called, i.e. in its usual forms in capitalist societies, as an ideology here, as communities all too rapidly become hierarchical in such a society); three, by representative democracy. What anarchism proposes is, first, a critique of all the above and, second, a means by which the ideal model of self-governance can be brought about. In this model, the group, guided by certain principles, (drawn from nature), spontaneously arrives at decisions and acts to promote the greatest possible good, not just for that group, or for humankind, but for the land, the waters, the skies, the other creatures with whom we live and the creatures of all species yet unborn. The word 'spontaneously' is important here: anarchism is closely allied to emergence as a natural, organic model of order and, in its most achieved form, an anarchic society (or individual) does not think, then do, it simply is, responding to circumstances spontaneously, and only where necessary. (I'd note in passing, however, that it takes years of practice and discipline to become spontaneous.)
No doubt this really will sound like an ideal, perhaps an impossible one. But does it need to be possible? As it works on the individual level, then so might it work for the group and it is clear that when, as individuals, we pursue the discipline of spontaneity, responsiveness to natural order and avoidance of action for its own sake (Taoists calls this wu-wei) certain principles emerge. By principles, I mean something different from the bases of ideology in that an ideology is a set of beliefs, whereas a principle is founded in observation of how things work in the world around us. Observations about the basic ground of being: place, time, matter, the elements, other creatures and – by your leave for now, and not seeking at all to get mystical – whatever we think of as 'the angels'. There are two kinds of principles: universal and temporal; the universal are based on universal conditions such as the conservation of energy, the understanding that any action causes an equal and opposite (or complementary) action, that is central not just to Newton, but also to the Dialectic and Chinese wuji philosophy, (yin and yang in constant play as the whole tends towards an ever shifting, greater or lesser equilibrium). As I say, I don't wish to be mystical here – and in fact, Taoist thought eschews mysticism by saying that we cannot know, or even name the 'way' that governs things; we can, however, see it in action, constantly, by carefully observing the world around us. For centuries now, human observers – supposedly 'objective' ones included – have imposed our own, often fantasised values and patterns on the world – that bee colonies are hierarchical, governed by a 'queen' for example – instead of paying attention to things as they are. Tao Te Ching and other Chinese classics show us that, if we can only observe with detachment, we will see that the natural world is spontaneous, emergent and self ordering. When we apply force to get what we want, that force is eventually cancelled out and we lose what we gained and more. When we cling to passing ideas, possessions or conditions, we lose everything. This is important, politically: when we observe the real world, we begin to see that what we have been persuaded to think of as necessary power structures are neither natural nor necessary at all, and in fact, because they are susceptible to attachment, excess and imbalance, are the most susceptible to corruption.
These principles are shared by an-archism which acknowledges the need for order but refuses to accept an imposed order. Instead, anarchists, like Taoists and true students of the Dialectic, suggest that, if we would only wake up and pay attention, we would see that order is steadily and spontaneously emergent, and we can shape human activities, including self-governance, to that order. Then, by observing nature, we see how emergent order happens and so let go of the temptations that plague us: to force the issue, to push our theses with no regard for their antitheses, to assume power. As I said, the word anarchism has been besmirched, as we know, by the powers that be. Time to abandon it? Paul Feyerabend seemed to think so, calling himself a 'Dadaist' instead, and he is only one of many who feel that, by using the term anarchism, we risk being dragged off into pointless side arguments that add nothing to the central debate about self-governance. As it happens, I think Dadaist carries its own baggage but, semantics aside, I fear we may be in danger of throwing the baby out with the bathwater.
I have gone on long enough, but I do want to throw in some random final thoughts for your consideration. Why I do so is this: having admired Rebooting Democracy, and while I feel it has much to offer the debate, I wonder if we can really reach a state of real, just self-governance (which would have to be universal to be truly just; it would also have to hold to the central principle of respect for organic order above all things) by working with the present system? You are right, I think, to trust to the intelligence and goodwill of informed citizens and community groups – but I think we are far from having an informed citizenry, other than in pockets here and there (something Carne also seemed to be pointing to in his letter). Can we tinker with this vile system and so fix it? Or do we need to find principles that will help guide capitalist-consumer society out of its attachments to comfort and relative power?
I hope my saying this will not lead you to see me as one of those you so rightly criticise in Rebooting Democracy for thinking that "the people" are too dumb, or too selfish, to govern themselves. I certainly agree that this is not so, and I also would vehemently support the notion that nobody else should govern us. However, having seen, even in my own lifetime, a history of massive environmental degradation, I feel that many of us will need time to recover from the assumptions, lifestyle and comforts of a Big Capitalist-Big Consumer society. Some of us will need time to overcome our desire for unnecessary goods, services and 'developments'; others, though, will need time to shift away from an ideology that, having started out to look for alternatives to the Big CCs, have all too often compromised, or even strayed into the enemy's ranks. Not long ago, for instance, I asked the opinion of a fairly well known nature writer about the proposed erection of wind turbines on an estuary famed for its birdlife; the response was "sacrifices have to be made." I have had similar responses from people who should know better, when protesting wind turbine developments on Shetland (103 turbines on precious peatland) and in Scotland's flow country. Fossil fuels bad, any renewable anywhere good, is the slogan, Animal Farm style. But all common sense and fidelity to natural principles cries out that it is a ridiculous and tragic policy to destroy peatland (which sequesters carbon, amongst other things) and raise massive structures within shouting distance of rare bird colonies. If you want them, put them elsewhere – and if you are as green as you claim to be, defend the birds, the land and the future from all inappropriate developments and not just some.
I am reminded, often, of the conclusion to David Owen's book, The Conundrum. He says:
It's easy for wealthy people to look busy on energy, climate, and the environment: all we have to do is drive a hybrid, eat local food (while granting ourselves exemptions for anything we like to eat that doesn't grow where we live), remember to unplug our cell-phone chargers, and divide our trash into two piles. What's proven impossible, at least so far, is to commit to taking steps that would actually make a large, permanent difference on a global scale. Do we honestly care? That's the conundrum.
I feel the same could be said about other things, including justice, prosperity and self-governance – if I have these things, do I really care if others have them? The paradox is that if others are not free, then neither am I. What freedom I think I have is short term, and mostly illusory.
By observing natural principles – and by, most importantly, placing deep ecology principles at the heart of all our governance – we may make it to a genuinely self-governing world. First, though, we have to learn how the world really works. We have the key texts, images and narratives to help us do so, from the Tao Te Ching to the work of Félix Guattari, André Gorz, Aldo Leopold and many others – I hope I have not suggested at any time that anything I am saying here is original – what we must do is formulate, abide by and, where necessary, uphold those principles. The central one, for the moment, must be that, where sacrifices must be made, we in Big CC land must be the ones making them. As we do, we will begin to recover from our sickness, and at the same time, exert less pressure on other societies and the natural world. But the principles are key to that shift. I'll close with some advice from Ruskin, who may have been talking about art, but was also talking about how to live well:
go to nature in all singleness of heart, and walk with her laboriously and trustingly, having no other thoughts but how best to penetrate her meaning, and remembering her instruction; rejecting nothing, selecting nothing, and scorning nothing.
Over to you, my friend,
John
---
John Burnside is a novelist, short story writer and poet. His poetry collection, Black Cat Bone, won both the Forward and the T.S. Eliot Prizes in 2011, a year in which he also received the Petrarch Prize for Poetry. He has twice won the Saltire Scottish Book of the Year award, (in 2006 and 2013). His memoir A Lie About My Father won the Madeleine Zepter Prize (France) and a CORINE Belletristikpreis des ZEIT Verlags Prize (Germany); his story collection, Something Like Happy, received the 2014 Edge Hill Prize. His work has been translated into French, German, Spanish, Italian, Turkish and Chinese. He writes a monthly nature column for The New Statesman and is a regular contributor to The London Review of Books.
Manuel Arriaga is a visiting research professor at New York University and a fellow at the University of Cambridge. In 2014, he published Rebooting Democracy: A Citizen's Guide to Reinventing Politics, which, by the end of the same year, had become the #1 best-selling book on democracy on Amazon UK. He is currently working on a film project on democratic innovations. More information about his work can be found at  http://www.rebootdemocracy.org.
The Long Now Foundation's monthly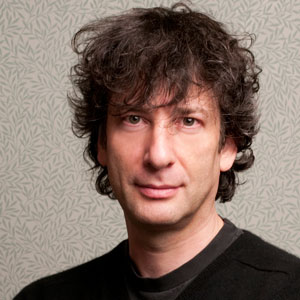 Neil Gaiman presents "How Stories Last"
Tuesday June 9, 02015 at 7:30pm Castro Theater
Long Now Members can reserve 1 seat, and purchase a second ticket for half price ($15) join today! General Tickets $30
About this Seminar:
Neil's talk will explore the way stories, myths and tales survive over great lengths of time and why creating for the future means making works that will endure within the oral tradition.
Preternaturally eloquent, Neil Gaiman has told stories in every medium—graphic novels (The Sandman), novels (The Ocean at the End of the Lane; American Gods), short stories (Trigger Warning), children's books (The Graveyard Book), television (Dr Who), the occasional song ("I Google You", with Amanda Palmer), and the occasional speech that goes viral ("Make Good Art").
Members can reserve one complimentary ticket, and purchase one additional ticket for $15.00 (50% off of the General Admission ticket price).
Photograph of Neil Gaiman by Kimberly Butler
This lecture was presented as part of The Long Now Foundation's monthly Seminars About Long-term Thinking.
Tuesday April 14, 02015 – San Francisco
*********************
*********************
Moral Progress – a summary by Stewart Brand
Shermer began with Martin Luther King's statement in Selma, March 1965: "The arc of the moral universe is long, but it bends toward justice." What if we look at that arc in terms of trendlines instead of headlines?
In the mid-19th century there were almost no democracies. Now there are 118, out of a total of 196 nations. Women's suffrage only began to take off in the early 20th century (led in the US by Inez Milholland on her white stallion) and by the end of the century nearly all nations had adopted it (even Saudi Arabia may catch up this year). Gay rights are gaining legal and popular support in this very decade, with the transition in popular opinion about same-sex marriage arriving in 2011. Shermer noted that research shows that support is greatest in younger generations and in people associated with no religion, and that pattern is standard with most forms of moral progress.
Animal rights, Shermer said, is just now taking off in earnest, inspired by the 18th-century Enlightenment social reformer, Jeremy Bentham, who wrote, "The question is not Can they reason? nor Can they talk? but Can they suffer?" The Enlightenment brought the power of abstract reasoning and science to social and moral problems and provided the tools to defy the unreasoning demands of strict ideologies and religions. Voltaire declared, "Those who can make you believe absurdities can make you commit atrocities."
Shermer ended with Martin Luther King's observation that "we were made for the stars, created for the everlasting, born for eternity," and that stardust—us–can come to embody morality is the long arc of moral progress.
Subscribe to our Seminar email list for updates and summaries.
Neal Stephenson speaks at The Interval on May 21, 02015. Photo by Kelly O'Connor
Best-selling author Neal Stephenson will visit The Interval at Long Now in San Francisco to read from and sign his new book in a special daytime event: 12:30 to 2pm on Thursday May 21, 02015.
The talk itself is sold out but Long Now members can hear Neal live on May 21 via the Long Now member website. Neal is making two other appearances in the Bay Area, and we are thrilled that he is including The Interval in his tour.
You can join more than 6500 long-term thinkers around the world as a Long Now member
Signed copies of SEVENEVES can be pre-ordered to pick up the day of Neal's reading. Book sales benefit Long Now and the Friends of the San Francisco Library. Pre-ordered books can be picked up at Readers Bookstore near The Interval. We will not be shipping books. More details here.
SEVENEVES comes out on May 19th. Here's what Neal has to say about his new book:
SEVENEVES is a very old project; I first started thinking about it when I was working at Blue Origin, probably circa 2004. The kernel around which the story nucleated was the space debris problem, which I had been reading about, both as a potential obstacle to the company's efforts and as a possible opportunity to do something useful in space by looking for ways to remediate it
You can read the beginning of SEVENEVES on Neal's site.
Long Now's co-founder Stewart Brand will host this event and talk with him onstage after the reading. Stewart Brand, Ryan Phelan, and Long Now's Revive and Restore project are acknowledged by Neal for providing useful background for SEVENEVES.
This will be Neal Stephenson's first visit to The Interval. We are honored that Neal was one of the earliest donors to our Interval 'brickstarter' as well. And we can't wait to show him Long Now's new home in San Francisco.
***************
Here are some photos from the event…
If you could tell the universe about planet Earth, what would you say?
The One Earth Message Initiative is sending a missive to the stars, and they want your input.
The initiative's goal is to create a message that will be digitally uploaded to a spacecraft currently making its way to the outer reaches of our solar system. Launched in 02006, the New Horizons probe will fly by Pluto, its primary target, later this summer. Once it completes this mission and sends its data back to Earth, the One Earth Message team hopes to use the space thus freed up on the probe's on-board computer for a message that intelligent extraterrestrial life may one day intercept. They've petitioned NASA with more than 10,000 signatures of support from people all over the world, and received the agency's encouragement to move forward with the project.
The effort is headed by Jon Lomberg, a long-time collaborator of the late astronomer Carl Sagan, who has decades of experience in the aesthetic design of communications both to and about the distant reaches of our universe. He was design director for the Golden Records that have been traveling aboard the Voyager crafts since the late 01970s, and has collaborated on numerous documentaries, films, and blogs about space exploration.
This new project unites his interest in outreach to the earthbound public with his passion for communicating with the universe. The One Earth Message team hopes to crowd-source their message to the furthest extent possible. They intend to create an internet platform where people from all over the globe can submit images for inclusion in the message and review submissions sent in by others. An advisory board of 86 specialists in a variety of fields – among them Long Now's own Laura Welcher – will help curate submissions to help put together a message that represents the diversity of our global community.
People from every country will have the opportunity to submit photos and other content. Everyone will have the chance to view and vote online for the ones they think should be sent. It will be a global project that brings the people of the world together to speak as one. Who will speak for Earth? YOU WILL! So we are asking for your support to make it so. (Fiat Physica Campaign page)
The team is currently in the midst of a fundraising campaign to build the message website and spread word of the project around the globe. If the campaign is successful, stretch goals include the development of educational material to encourage creative engagement with One Earth Message, and expeditions to the remotest corners of Earth to make sure even the voices living there are included in the New Horizons message.
While there is a possibility that the message could one day reach alien recipients, The One Earth Message organization sees its project primarily as a way to inspire a sense of global unity, much like the Golden Records did – and like Stewart Brand once thought a picture of Earth from space might do.
For almost 40 years, people have been inspired by the Voyager record, a portrait of the Earth in 1977 … The world is very different now, and this new message will reflect the hopes and dreams of the second decade in the 21st century. It will inspire young people's interest in science and ignite the imagination of all ages. We hope it will be an example of global creativity and cooperation, something that the entire planet can share as a cooperative venture … (space.com)
In other words, the New Horizons message is a way to start a conversation – with alien life, but also with ourselves. Aside from a form of communication, we might also think of it as a self-portrait. Like the Rosetta Disk aboard the European Space Agency's Rosetta probe, the New Horizons message will be a record of who we are as a global community. As Laura Welcher said of the Rosetta mission,
It's interesting to think why people do this, why we send messages into space. I think partly we're trying to commemorate special events … partly we're also trying to communicate with ourselves; our current selves, and perhaps our future selves. … These messages that we're sending into space are proxies for us. They are our ambassadors, and they go where we physically cannot go.
The creation of a self-portrait requires reflection on who we are, and who we want to be. It holds us accountable to the image we present to the world. Like any self-portrait, the One Earth Message is at least partly aspirational – it's meant to compel continual engagement with ourselves and our own betterment; to inspire us always to strive to be our best selves.
To learn more about One Earth Message and ways to contribute, please visit the project's fundraising page, or follow the project on Twitter.
The Long Now Foundation's monthly
Beth Shapiro presents "How to Clone a Mammoth"
Monday May 11, 02015 at 7:30pm Marines Memorial Theatre
Long Now Members can reserve 2 seats, join today! General Tickets $15
About this Seminar:
Beth Shapiro is far from a giddy enthusiast about de-extinction. She knows more than nearly anyone about the subject because she is a highly regarded biologist in the middle of the two leading efforts in the new field—to resurrect extinct woolly mammoths and passenger pigeons. She knows exactly how challenging the whole process will be and how imperfect the later stages of success might appear.
An evolutionary biologist who created and runs the paleogenomics lab at UC Santa Cruz, Shapiro is a careful skeptic, a great story teller and explainer, and an extremely productive scientist. In this talk she spans the full de-extinction narrative from DNA editing all the way to revived populations in the wild—from lab work with CRISPR Cas 9 and primordial germ cells through to the ethical and practical issues of restoring a long-absent keystone species in its former ecosystem.
"The goal of de-extinction," she points out, "is to restore ecosystems; to reinstate interactions between species that no longer exist because one or more of those species are extinct. We don't need to create exact replicas of extinct species to achieve this goal." She concludes, "De-extinction uses awesome, exciting, cutting-edge technology to take a giant step forward. De-extinction is a process that allows us to actively create a future that is really better than today, not just one that is less bad than what we anticipate."
Beth Shapiro is a MacArthur Fellow, a National Geographic Emerging Explorer, and author of the new book from Princeton University Press, How to Clone a Mammoth: The Science of De-extinction.
We live in an era of mass extinction of linguistic heritage. Thousands of years of ancestral knowledge and stories are vanishing with the last speakers of hundreds of languages. Come and find out how mobile devices and social media are being used to preserve the "wisdom of the tribe" for generations far into the future.
Linguists worldwide are engaged in an urgent task of recording the world's languages while there is still time. Oral cultures are in particular jeopardy because they lack a written record. However, the languages are disappearing more quickly than they can be preserved, and so a new effort is trying to ramp up the effort using mobile technologies.
Steven Bird, a linguist and anthologist who spoke for us at The Interval in November 02014 has been testing a new mobile app in Amazonia, Melanesia, and Central Asia. The app, called Aikuma, has been designed by Steven and his team to permit people who speak endangered languages to record and translate their stories and songs. When Steven visited The Interval, he ran a hands-on demonstration of the app, facilitated a discussion of some thorny issues it raised, and shared some of his ingenious solutions. In this recent interview with the Australian Broadcasting Company, Steven Bird explains how the app works and how it can be used to save endangered languages.
The above photos are from the village of Terra Preta, near Manaus, in the heart of the Brazilian Amazon. Steven's team worked with local speakers of the Nhengatu language to record, translate, and transcribe the stories of the rainforest. One of the products is a story book illustrated by the children of the village, which has been uploaded to the Internet Archive where anyone can access it.
Steven Bird is a Senior Research Associate at the Linguistic Data Consortium at UPenn and Associate Professor of Computing and Information Systems at the University of Melbourne, Australia. He travels extensively to remote indigenous communities and through a variety of projects he works to bring the power of technology to bear on efforts to preserve the world's endangered languages.
---