Next Wednesday, August 6th, Anne Neuberger presents "Inside the NSA" in our monthly Seminars About Long-term Thinking series. Each month our Seminar Primer gives you background about the upcoming speaker and links to explore even more.
The NSA is in an unenviable position, tasked with identifying threats to American interests that could originate anywhere in the world. When they do their job well, we forget they exist; when they fail, it is catastrophic, controversial or both.
Anne Neuberger is Special Assistant to the NSA's Director Michael Rogers. She is also the Director of the NSA's Commercial Solutions Center, meaning she's an important liaison between the Agency and private companies.
That relationship has been hotly debated and scrutinized since Edward Snowden's revelations raised awareness of the breadth and depth of the NSA's activities on private networks. In their wake, criticism has been  wide-spread though sometimes contradictory.
Some say the Agency is too cozy with the private technology companies that store and transmit our personal data and communications. Others point out that the NSA makes use of security vulnerabilities in private infrastructure to perform much of its surveillance when it should be notifying companies of those vulnerabilities so that they can be secured against hacking and other cyber-threats.
Either way, as technology races ahead of policy, and legislation lumbers even further behind them both, balancing security and privacy has never been more difficult. As Neuberger told NPR last November:
"We'd love to magically segregate bad guys' 'comms,' as we call them, and good guys' 'comms,' " she says. "You can't technically do it. They're intermixed. Communications are fundamentally intermixed today."
Also complicating matters is the question of who bears responsibility for critical infrastructure that is owned privately. Speaking at the U.S. Chamber of Commerce's Second Annual Cyber Security Summit in Washington DC last September, Neuberger pointed out,
"Critical services, as we noted, from power to water are owned by private-sector firms, but it's probably fair to say the average citizen looks to their government to ensure the resiliency and the continuity of those services."
How then, does the agency navigate among the rapidly shifting constellations of foreign criminals, technological capabilities, American citizens, private companies and national policies? How can our government act quickly while upholding our enduring values? Does the immediacy of national security threats trump the long-game of wise governance?
Anne Neuberger confronts these questions on a daily basis in her work at the NSA; hear her inside story on Wednesday August 6th at SFJAZZ Center.
It seems clear that computers are becoming more intelligent, but in the face of this fact, our definition of intelligence itself seems increasingly blurry. The University of Reading recently made an announcement exemplifying this trend:
The 65 year-old iconic Turing Test was passed for the very first time by computer program Eugene Goostman during Turing Test 2014 held at the renowned Royal Society in London.
At its face, this is huge and historic news. Alan Turing's proposal of the eponymous test threw down the field of Artificial Intelligence's original gauntlet. For a computer program to pass for human is no small feat and the creators have done something no one has achieved until now.
Within the world of Long Now's Long Bets, as well, $20,000 is on the line – Mitch Kapor predicted in 02002 that "By 2029 no computer – or "machine intelligence" – will have passed the Turing Test." He argued that when it comes to human knowledge and culture,
It is such a broad canvas, in my view, that it is impossible to foresee when, or even if, a machine intelligence will be able to paint a picture which can fool a human judge.
Ray Kurzweil, who helped popularize the Turing Test in his books The Age of Spiritual Machines and The Singularity is Near took him up on the bet, countering that sufficient reverse-engineering of the human brain will allow for computer programs that can think like a human and that trends within the relevant research are accelerating much like the power of computers themselves.
Eugene Goostman would appear to have beat Kapor's deadline by 15 years!
As with any wager, though, the devil is in the details, and here is where we come back to fuzzy definitions of intelligence. Eugene Goostman the computer program poses as a 13 year-old who is communicating in a language that isn't his first. Interrogators had only had 5 minutes with which to get to know "him." And in the end, a "passing" grade for this test was 30% – the program managed to convince 33% of judges it was human.
In a way, we have to talk about Turing tests. The Turing test passed by Eugene Goostman in not the same Turing test proposed by Kapor and Kurzweil. Indeed, Kurzweil found Eugene Goostman to be rather lacking, posting a transcript of a conversation he had with the program and pointing out some of its clearly non-human characteristics:
I chatted with the chatbot Eugene Goostman, and was not impressed. Eugene does not keep track of the conversation, repeats himself word for word, and often responds with typical chatbot non sequiturs.
His bet with Mitch Kapor stipulates that interviews will last 2 hours, which would allow for significantly more in-depth conversation and, one assumes, a much easier time in determining computer or human. Kurzweil has not conceded the bet and even explains that he expects a long period of dubious and debated claims that computers have passed Turing's test.
Turing's test was explicitly meant to ignore the mechanisms of thought and to focus on the experience of it, but in tweaking the rules of the test we implicitly set a bar and work towards a definition for human intelligence. The bar cleared by Eugene Goostman may not be high enough to indicate human-level intelligence to Kurzweil or many others, but there can be little doubt that higher bars will yet be cleared and each one's demonstration of intelligence debated.
The Long Now Foundation's relationship with the Longplayer Trust, which launched a Kickstarter campaign this week, is older than either organization. Nearly 20 years ago, in "The Big Here and the Long Now", Brian Eno noted that:
Since the beginning of the 20th century, artists have been moving away from an idea of art as something finished, perfect, definitive and unchanging towards a view of artworks as processes or the seeds for processes—things that exist and change in time, things that are never finished.
Two of his examples were Jem Finer's "LongPlayer"—a 1,000-year musical composition commissioned by Artangel—and Danny Hillis's Clock of the Long Now.
Both projects were in the early planning phases at the time, but they took form four years later on New Year's Eve 01999. The first working prototype of The Clock marked the turn of the year at the Presidio in San Francisco by bonging twice, while Longplayer started running on a computer at the 19th-century Lighthouse in Trinity Buoy Wharf at the same time on midnight Greenwich Mean Time of the year 2000.
In 02002, Jem Finer expanded the Longplayer with a Graphical Score that transformed its six-part source music into a composition for human performers. The result was Longplayer Live, a 1,000-minute slice of the millennial composition that debuted at London's Roundhouse, and was presented by Long Now at the Yerba Buena Center for the Artsin San Francisco in 02010.
These performances, which ran in conjunction with the Long Conversation, were a natural outgrowth of one of the Longplayer's primary concerns—how to sustain a composition that will long outlive its composer. Like The Clock of the Long Now, which was designed with human maintenance in mind, the Longplayer "is a social organism, depending on people—and the communication between people—for its continuation."
The next step in Longplayer Live's evolution highlights this human role. The project is Longplayer for Voices, a choral adaptation of the Graphic Score. You can listen to an early test of a 1,000-second excerpt of the score for human voice in this video.
Over the next four years, Jem Finer, conductor Peter Broadbent, and composer Orlando Gough will work with a 240-person choir to develop a 1,000-minute version of Longplayer for Voices. While human voices will be needed for the performance, human generosity is needed to make the project a reality. The Kickstarter campaign will allow Longplayer for Voices to complete the score and recruit the choir in time for a performance at the Roundhouse in the fall of 02018. The Kickstarter campaign runs until August 15, 02014.
This lecture was presented as part of The Long Now Foundation's monthly Seminars About Long-term Thinking.
Wednesday July 16, 02014 – San Francisco
*********************
Future artifacts – a summary by Stewart Brand
Speaking from 02082, Hon described 5 (of 100) objects and events from this century's history he felt most strongly evoked the astonishing trends that have transformed humanity in the past 8 decades.
Not all developments proved to be positive. One such was Locked Simulation Interrogation. In 02019 in Washington DC, frustrated by a series of 5 unsolved bombings, the FBI combined an unremovable top quality virtual reality (VR) rig with detailed real-time brain scanning to run a suspect through a cascade of 572 intense simulations designed to draw out everything the suspect knew about the bombings. As a result the 6th bombing was averted, and the technique of adaptive VR became a standard law enforcement tool. But over time it was found to be unreliable and often harmful, and in 02033 the Supreme Court declared it to be unconstitutional.
By the 02040s people's comfort with mood drugs and discomfort with lives that felt meaningless (mass automation had replaced many forms of work) led to the Fourth Great Awakening. In 02044 a religious entrepreneur found a way to transform human nature and acquire converts to the "Christian Consummation Movement" with a combination of one eyedropper, 18 pills, and an "induction course of targeted viruses and magstim." Inductees were made more empathic, generous, trusting, and disciplined. The movement grew to 20 million Americans by the 02070s before it leveled off. The world learned what could be done with desire modification.
A lasting monument to humanity's progress off planet was Alto Firenze, the first space station designed for elegance. Constructed in 02036, it progressed through a series of beautifications and uses from hotel to conference center and art museum to eventually being declared a World Heritage Site. In 2052 it was moved to L5 and thus escaped the cascade of debris collisions that completely emptied the over-crowded low-Earth orbit later that year.
Perhaps it was the steady increase of older people, along with continuing trends in self-quantification and "gamification," that led to the Micromort Detector in 02032. "What if you could have a number that told you exactly how risky an action, any action, was going to be?" The Lifeline bracelet measured the wearer's exact health condition along with the environment and the action being contemplated and displayed how risky it would be in "micromorts"—a unit representing one chance in a million of death. Go canoeing—10 micromorts. Two glasses of wine—1 micromort. The bracelets became tremendously popular, though they were found to increase anxiety badly in some users. Later spinoffs included the Microfun Detector and Micromorals Detector.
Signs of ancient life were found on Mars in 2028, on Europa in 2048. "By the time extrasolar alien life was first imaged in 2055, celebrations were considerably smaller, the wonder and excitement having been eroded by the slow drip of discoveries. By then, everyone had simply assumed that life was out there, everywhere." One planet now discovered to have signs of intelligent life is 328 light years away. Thus the Armstrong Expedition, using an antimatter-fueled lighthugger craft bearing only artificial intelligences set out to make contact in 02079.
"This century," Hon summarized, "we learned what it means to be human."
Subscribe to our Seminar email list for updates and summaries.
On Friday, July 25th 02014, Long Now Foundation's Executive Director Alexander Rose will speak at Catalyst Week series in Las Vegas. This month's speakers are this Thursday and Friday at the Learning Village in downtown Las Vegas. You can RSVP here to attend.
Catalyst Week is a monthly event sponsored by the Downtown Project, Zappo's founder Tony Hsieh's effort revitalize urban Las Vegas. As he discussed in his Seminar About Long-term Thinking (SALT) for Long Now Hsieh hopes to make Last Vegas "the most community-focused large city in the world".
You can watch Tony's SALT talk to hear more about the Downtown Project or read more about him in our Seminar primer blog post.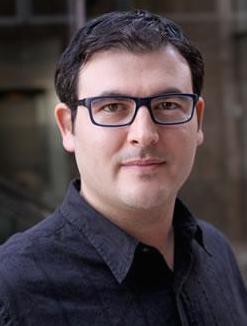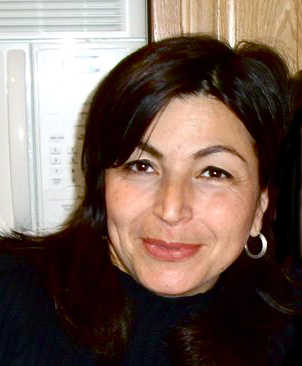 Laura Welcher, David Evan Harris, and Mandana Seyfeddinipur speak on Tuesday, July 22 at The Interval
This Tuesday at The Interval "The Future of Language" featuring Dr. Laura Welcher of Long Now's Rosetta Project and Global Lives Project's David Evan Harris, and special guest Dr Mandana Seyfeddinipur of the Endangered Languages Documentation Programme who is visiting from London.
Tuesday July 22, 02014 at 7:30pm
at The Interval (doors at 6:30)
Advanced Tickets are strongly encouraged as space is limited
Long Now's Rosetta Project is dedicated to documenting and preserving human languages. In 02014 preservation is crucial because the languages of the world are dying at an unprecedented rate. And that's only part of a larger problem.
The link between language diversity and biodiversity is well established. A quarter of all languages on Earth will not survive this century. When we lose a language we also lose the culture of its speakers, their specialized knowledge of the natural world and their care for it.
Mandana Seyfeddinipur directs the Endangered Languages Documentation Programme at SOAS, University of London. She is enabling hundreds of groups around the world to document dying languages around the world, some of the most important work going in this field.
The Global Lives Project is a Bay Area non-profit developing a video library of everyday life in cultures around the planet. Global Lives' unique long-form videos tell a "Big Here" story about people around the world.
Long Now's salon talk events happen on Tuesday nights at The Interval our bar/cafe/museum at Fort Mason Center in San Francisco. The lineup of upcoming talks is growing. Check out the full list here.
Interval donors hear about our events first: there is still time to become a charter donor.
In Understanding Comics, which Stewart Brand described as "a seminal work at the level of Edward Tufte's Envisioning Information," Scott McCloud defined comics as "Juxtaposed pictorial and other images in deliberate sequence, intended to convey information and/or to produce an aesthetic response in the viewer." Using this definition, McCloud proposed several examples of the earliest known comic: the 11th-century CE Bayeaux Tapestry, which tells the story of William I's conquest of England; the Codex Zouche-Nuttall, an illustrated 14th-century CE Mixtec manuscript that narrates the life of Lord Eight Deer Jaguar Claw; and Egyptian tomb paintings like the harvest scenes in the Tomb of Menna, or this example from the Tomb of Nakht.
Older than all of these, though, are the Kanozero Petroglyphs in northwestern Russia, which were carved between 5,000 and 6,000 years ago. On an expedition in 02012, Jan Magne Gjerde and his colleagues from Tromsø University Museum peeled layers of sod from the ancient stones, revealing images of boats, moose, beavers, and harpoons.
One series of images depicted a solitary hunter on skis, tracking a bear uphill. According to Past Horizons, "The ski tracks are just as one would expect for someone going up a slope with a good distance between the strides. The hunter then gets his feet together, skis down a slope, stops, removes his skis, takes four steps – and plunges his spear into the bear." Describing the find, Gjerde said, "This is the oldest example of a cartoon petroglyph we know of, at least in Northern Europe, so it was utterly thrilling to get the chance to be part of this discovery."
In their ten days at the site, Gjerde and his team colored the petroglyphs with chalk, covered them with plastic sheeting, then traced their outlines onto the plastic with felt-tip pen. Although it was a cumbersome procedure—especially when unexpected rainstorms drenched the plastic sheets—it produced a portable record of the carvings that could be taken back to the museum and studied at length.
As Gjerde noted, the petroglyphs add a layer of understanding to the archaeological record at this site. "We can excavate a settlement or find arrowheads but we usually don't have direct evidence of what sort of animals have been hunted with such weapons." At Lake Kanozero, the comics carved into the rock not only show what animals the ancient residents of the area hunted, but also how they hunted them. As Gjerde put it, "These people, at this spot, documented part of their lives and I was fortunate to be one of the first people in 5,000 years to see it."
The Long Now Foundation's monthly
Anne Neuberger presents "Inside the NSA"
Wednesday August 6, 02014 at 7:30pm SFJAZZ Center
Long Now Members can reserve 2 seats, join today! General Tickets $15
About this Seminar:
The NSA's failures are public headlines. Its successes are secret.
These days America's National Security Agency lives at the intersection of two paranoias—governmental fears of attack and citizen fears about loss of privacy. Both paranoias were exacerbated by a pair of devastating attacks—9/11 and Edward Snowden. The agency now has to evolve rapidly while managing its normal heavy traffic of threats and staying ahead of the ever-accelerating frontier of cyber capabilities.
In the emerging era of transparency, and in the thick of transition, what does the NSA look like from inside?
Threats are daily, but governance is long term. At the heart of handling that balance is Anne Neuberger, Special Assistant to NSA Director Michael Rogers and Director of the Commercial Solutions Center. (Before this assignment she was Special Advisor to the Secretary of Navy; before that, in 02007, a White House Fellow.) She is exceptionally smart, articulate, and outspoken.
Next Wednesday, July 16, Adrian Hon presents "A History of the Future in 100 Objects" in our monthly Seminars About Long-term Thinking series. Each month our Seminar Primer gives you background about the upcoming speaker and links to find out even more. This month we'll tell you how Adrian Hon uses the power of narrative to create a science fiction of history and bring possible futures into focus.
Nothing gets us going like a good story. Colorful details entice us to escape from reality for a while, juicy plot twists hook us into an alternate world, and mysterious cliff hangers leave us always wanting more. Adrian Hon is no stranger to this power of storytelling: in fact, he's harnessed it as an effective tool for motivation and inspiration.
Hon is a successful entrepreneur and an expert on alternate reality games (ARG). ARGs are narrative-driven games that blur the line between reality and fantasy; they use real-world tools and interactions to advance their fictional plot lines. Hon co-founded and is CEO of Six to Start, the game design company that is now probably best known for creating the running app Zombies, Run!
In the early 02000s Hon was working on a PhD in neuroscience at the University of Oxford when his burgeoning interest in ARG gaming took him down a different path. It all started with his passion for The Beast, one of the most successful early ARGs created to promote Steven Spielberg's film A.I. Artificial Intelligence. Hon became the moderator for The Cloudmakers, an online discussion group dedicated to solving The Beast, and he wrote a detailed walkthrough of the game called "The Guide".
Hon's work on The Beast attracted the attention of ARG developers, and in 02003 he was invited to join game design start-up Mind Candy in London. There, he co-created Perplex City. Ostensibly a collectible card game that featured interconnected puzzles of varying complexity, it actually transported players into an intricate alternate reality.
Perplex City was a fictional place that existed in a parallel universe, one where society revered mental acuity like ours venerates athletic skill. Citizens of Perplex City would solve puzzles in order to rise into the elite class, and only the very smartest were invited to join the academy in the city center. Mimicking that meritocracy, each game card had a unique code which, along with the puzzle's solution, earned players points on the Perplex City global leader board. (Polygon).
After Mind Candy, Hon and his brother co-founded their own game design company, Six To Start. They've worked with organizations like the BBC and Disney Imagineering to create ARGs that bring television shows, literature, and even important lessons to life. Take, for example, Smokescreen, an alternate reality game that teaches teens how to interact responsibly with social media and other digital communication tools. Or We Tell Stories, a game-like experiment in digital storytelling – including a story told through Google Maps – created in collaboration with Penguin Books.
These games are clever forms of marketing, and exceptionally effective educational tools. Their rich alternate realities bring scenarios to life in full technicolor, and the game structure means that players learn by actively searching for information, rather than by passively receiving it. The motivating power of ARGs is illustrated clearly by Zombies, Run!, Six to Start's popular running app. It's not your average fitness tracker:
When you put on your headphones and hit the play button on Zombies, Run!, you are simultaneously in the real world and in the game world. Imagine virtual-reality goggles for your ears. Using the iPhone's built-in accelerometer and GPS system, the program knows where you're going and how fast you're running. It creates goals to reach, places to explore, allies to meet and enemies to defeat. (Polygon)
Perhaps it's this same interest in alternate realities that draws Hon to explore possible futures for human civilization. As a teenager, for example, Hon was actively involved in the Mars Society, an organization that promotes and pursues exploration of the Red Planet (incidentally, Hon once talked about Mars exploration at a TED conference, thereby becoming one of the youngest people ever to take the TED stage).
In his new book, A History of the Future in 100 Objects, Hon muses about Mars exploration and other scenarios that may mark the coming century. The book is a late 21st century analogue of Richard Kurin's November 02013 SALT talk ("American History in 101 Objects"): Hon has written it from the perspective of a historian in the year 02084, who describes the hundred objects that illustrate the defining moments in 21st century human history. Imagine the first de-extincted animal to be returned successfully to the wild, or the first fan-fiction book to be written using RFL – a text written by an algorithm based on an existing author's characteristic tone and style.
In the collection's introduction, the fictitious historian writes:
Every century is extraordinary, of course. Some may be the bloodiest or the darkest; others encompass momentous social revolutions, or scientific advances, or religious and philosophical movements. The 21st century is different: it represents the first time in our history that we have truly had to question what it means to be human. It is the stories of our collective humanity that I hope to tell through the hundred objects in this book. … This book is not the history of the 21st century; it is only a history, and a hundred objects can only tell a fraction of our stories. Some we can be proud of; others we might prefer to forget. My goal is that this book will give our successors some useful knowledge, some insights, at least some amusement. Perhaps, I hope, even some guidance.
Blending fact with fiction (a balance that shifts gradually toward the latter as time progresses), Hon's descriptions present a nuanced image of 21st century civilization. Neither utopian nor dystopian, the collection suggests a sense of hope in humanity's ability to handle whatever possible crises are thrown in its way. Hon is imaginative in the technological advancements he describes, but also never without some skepticism about its impact on human relationships and societal well-being.
These are stories of a possible future, stories of life and death and love and war and science and faith and exploration and despair and hope. It's about what it means to be human in a century where humanity has never mattered more. And, like all science fiction, it's about the hopes and fears we have today.
In a way the book is a sort of time-shifted alternative reality, using the story-telling skills he has honed working on ARGs to lead his readers to think about possible futures that just might be the real thing.
Long Now presents Adrian Hon talking about A History of the Future in 100 Objects at the SFJAZZ Center on Wednesday, July 16 in our continuing Seminars About Long-term Thinking series.
In July 02013 author Craig Childs spoke to Long Now about his travels around the world. One of the world's great intrepid travelers and story-tellers, Childs finds the places on Earth that are most geologically or climatically dangerous and hangs out, observing closely, then documents them from a personal as well as scientific perspective. Twice a month we highlight a Seminar About Long-term Thinking (SALT) from our archives.
Video of the 12 most recent Seminars is free for all to view. Apocalyptic Planet: Field Guide to the Everending Earth is a recent SALT talk, free for public viewing until August 02014. SALT audio is free for everyone on our Seminar pages and via podcast. Long Now members can see all Seminar videos in HD.
From Stewart Brand's summary of this Seminar (in full here):
This Earth is a story teller, Childs began. And it is not a stable place to live. It is always ending. We think of endings as sudden, but it is always a process. [...]

I would like to backpack on Mars, said Childs. For the local equivalent he hiked across the Atacama Desert in northern Chile, where it never rains. It's been a desert for 150 million years. You walk across nothing but salt so hard it pings like steel. The sun blasts you all day and at night the water in your pack freezes solid. You walk for days and you don't see a single living thing, you're on a dead planet, and then it gets really strange because pink flamingoes come flying in over your head. They're there to strain brine shrimp out of water sources. You're at the end of the world and there are flamingoes! You think, 'Yeah, that's what this planet is about.'
Craig Childs' books include House of Rain, Finders Keepers, and Apocalyptic Planet. He is a commentator for NPR's Morning Edition and contributing editor at High Country News.
The Seminars About Long-term Thinking series began in 02003 and is presented each month live in San Francisco. It is curated and hosted by Long Now's President Stewart Brand. Seminar audio is available to all via podcast.
Everyone can watch full video of the last 12 Long Now Seminars (including this Seminar video until late June 02014). Long Now members can watch the full ten years of Seminars in HD. Membership levels start at $8/month and include lots of benefits.
---